TEC, The Elongated Collectors Club
The organization for collectors of any elongated coins.
Dues are only $12.00 a year and the newspaper offers great ads, helpful information and contacts.
Well worth joining!

Elongated Coins Collectors https://tecnews.org/




The Yahoo Disney Elongated Coin Club Email list:
A small friendly group of people that are all about Disney elongated coins! Helpful and on topic.
If you are a Disney ec collector, why not give it a try?
SIGN UP HERE


Miceage
A great Disney information source with extensive chat forums!
http://www.miceage.com/



Disneyland Penny Press Machine Guides and News
Disney Penny Press Machines and elongated coin collector guides





Started By A Mouse
A great site run by folks that love Disneyland elongated coins.
http://www.startedbyamouse.com/






Parkpennies.com
Guides to Disneyland Tokens:

PIECE OF EIGHT STAMPER DOUBLOONS

TOKENS ~
TYPER MEDALS &

TOKEN PRESS MACHINES






This really is The World's Largest Elongated Coin Store!
The site offers lots of information about all types of elongated coins and collecting.
A very cool site run by some cool people. Collector books, supplies, pressed pennies and more.
http://www.pennycollector.com





A new site that hosts link pages for collectors by collectors in the hobby.
Free Listings of engravers, penny machine builders, elongated coin sellers....
Pressed Penny Resources Sales, Supplies, Clubs & Stuff


The Disney Blog
A great spot to keep up to date on Disney! Do check it out.
http://thedisneyblog.typepad.com


David Tomita's Guide to Disneyland Pressed Coins
David is one of the people that has made this hobby so great. He is one of the very first avid collectors of Disneyland elongated coins and has loved to share the hobby with others from the very start. Even before he opened his web site, he was a major contributor to on-line news groups keeping us aware of new coins at Disneyland. His site was the first web site I found on the 'net. It inspired many early collectors and this web site.

Internet Archive


Disneyland 50 Years of Souvenirs
Bring back some good memories! One of our favorite sites on the 'net!
http://users.sisna.com/matkinson/

Kuniaki Hiraki's Tokyo Disneyland HomePage
Kuniaki Hiraki has been very kind to share Tokyo Disneyland Resort updates with ParkPennies.
His Tokyo Disneyland Resort web site is a must see for Tokyo souvenir collectors.
On line language translating services like Google's open this site to the world.
http://torapooh.main.jp/index_e.htm


The Wikipedia Free Encyclopedia
Lots of articles and references about elongated coins, penny press machines and related information.
http://dmoz.org/Recreation/Collecting/Coins/Elongated_Coins/




Yahoo Directory
Lots of reference links for the Disneyland Resort Area
Yahoo Directory for Disneyland Resort



TEC The Elongated Collectors Club.
It's a great organization for collectors of any elongated coins. Dues are only $12.00 a year and the newspaper offers great ads, helpful information and contacts. Well worth joining!
https://tecnews.org/


The Squished Penny Museum
A very cool Museum and web site. Fun!
http://www.squished.org/homenew/index.html


The Encyclopedia of the Modern Elongated
Mr. Rosato's excellent reference, offers history about famous names in elongated coin history and extensive history about elongated coins and how they are made. ParkPennies readers are encouraged to refer to this 1700+ page corner stone book for in depth coverage of the hobby and profession. One can truly call this a coffee table book. It's nearly the size of a coffee table! But, I can't think of a thing I'd want omitted from it. Available from the publisher and occasionally offered on eBay. Available at some selected libraries too. (ISBN 0-9626996-2-4)
angrospub@aol.com


Sources of Retired Disneyland Elongated Coins
(After you've checked with fellow collectors of course)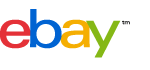 Our Favorite On-Line Auction Site, eBay
We have found some really hard to find coins on eBay.
Visit eBay. ParkPennies also has a list of collectors eBay Auctions


CS Collectibles
Offers Disney (Disneyland and WDW) elongated coins for sale.
Yours truly has purchased many coins from Claude, the owner of CS Collectibles. Matter of fact, I fondly remember purchasing coins from Claude at Disneyana shows in the days before web sites were popular. (Some of the coins you see here at ParkPennies were purchased from CS Collections.)
www.cs-collectibles.com

Bernie Myles Gifts And Novelties
The source for elongated coins by the late Frank Brazzell
1605 S 7 Th St
Terre Haute, IN 47802-1627
1 812 232 4405
No email